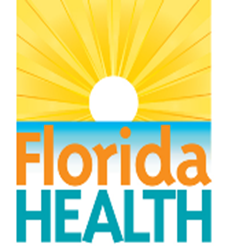 Trust for America's Health (TFAH) has partnered with the Florida State Department of Health since 2018 to explore and expand public health's role in healthy aging. Florida was the first among all 50 states to pilot the Age-Friendly Public Health Systems (AFPHS ) framework, demonstrating the feasibility and acceptance among local health departments in making healthy aging a core public health function.
During the initial pilot of the framework, TFAH worded directly with 37 of Florida's 67 county health departments as they explored and expanded their roles in older adult health. This effort has included creating and supporting collaborations between the public health and aging sectors, collecting and disseminating data on the state's older adult population, and ensuring all planning and programming is done with an aging lens. TFAH helped to facilitate the development of the Aging in Florida Profiles, which provide demographic and health data on older Floridians in all 67 counties.
The successes of the Florida pilot have been documented in the Florida Progress Report. Phase II of the Florida initiative began in 2020 and has focused on expanding the network of county health departments engaged in AFPHS through a Mentor-Mentee project, addressing health disparities among older adults with enhancements to the Aging in Florida Profiles, and conducting a Social Isolation Summit to identify strategies to mitigate the consequences of social isolation and loneliness among older adults.
Florida County Health Department Engagement in the AFPHS Recognition Program
The Department of Health in Sarasota County was the first local health department in the nation to complete the original ten-step Age-Friendly Public Health Systems Recognition Program. The county's achievement demonstrates its commitment to and support of the health and well-being of its older adults.
Since the re-launch of the new AFPHS Recognition Program aligned with the 6Cs Framework, many additional county health departments have been recognized as "Advanced" AFPHS departments, and numerous individuals in Florida have been designated as AFPHS Champions. See the full list of AFPHS Recognized Leaders.