What's Public Health Got to Do with…..Rural Communities?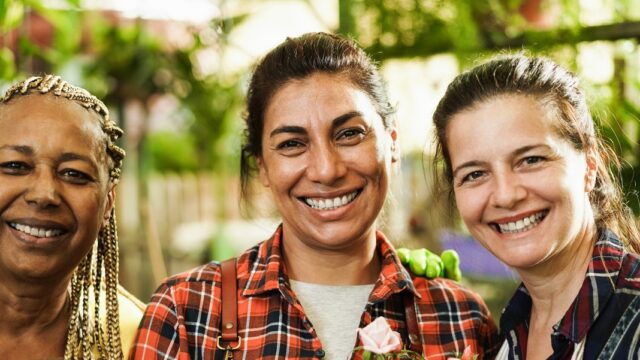 By Karon Phillips & Megan Wolfe – Trust for America's Health
More older Americans live in rural communities than urban – 4 percent more. And these older adults also have higher levels of health and social needs. Accessing resources and services can be challenging due to limited transportation options and fewer rural healthcare facilities. The COVID-19 pandemic underscored the need for innovative approaches and unique partnerships to address the needs of older adults in rural areas.
Public health departments in rural communities can help meet these challenges, and the 6Cs Framework provides a way to think about new approaches:
Connecting and convening multi-sector stakeholders to address the health and social needs of older adults through collective impact approaches focused on the social determinants of health.

Public health practice brings a preventive and community-wide focus. By engaging with local organizations in rural communities (e.g., aging services and faith-based organizations), collaborative plans can be developed to expand programs and services that address social determinants of health.
Coordinating existing supports and services to help older adults, families, and caregivers navigate and access services and supports , avoid duplication, and promote an integrated system of care.

Given the different and unique aspects of providing care in rural communities, public health providers can assess current services to determine how they can reach all older adults in the community and create a resource hub to ease navigation of services for older adults and their caregivers.


Collecting, analyzing and translating relevant and robust data on older adults to identify the need and assets of a community and inform the development of interventions through community-wide assessment.

Through data collection and analysis, public health professionals can assess the overall health of the community and monitor common risk factors in rural areas to better target limited resources.
Communicating important public health information to promote and support older adult health and well-being, including conducting and disseminating research findings, and emerging and best practices to support healthy aging.

Sharing important public health information through targeted communication can promote healthy behaviors. This communication could highlight resources that people are familiar with and have access to in rural communities.
Complement existing health promoting programs to ensure they are adequately meeting the needs of older adults.

Rural communities rely heavily on the healthcare system. Identifying opportunities to work in conjunction with these existing systems can lead to more adults in rural areas receiving services.

Creating and leading policy, systems, and environmental change to improve older adult health and well-being.

System-level change requires strategizing around the social determinants of health. Leaders in the health system and at the community-level can lead the endeavors to promote positive change across the community,
Some additional resources relate to healthy aging in rural communities:
Aging in Place in Rural America Toolkit – National Academy for State Health Policy (NASHP)
Aging in Place in Rural Communities – Rural Health Information Hub
Rural Aging in Place Toolkit – Rural Health Information Hub
Bringing Together Young and Old To Ease the Isolation Of Rural Life – National Public Radio (NPR)