New York State Department of Health Achieves Age-Friendly Public Health Systems Recognition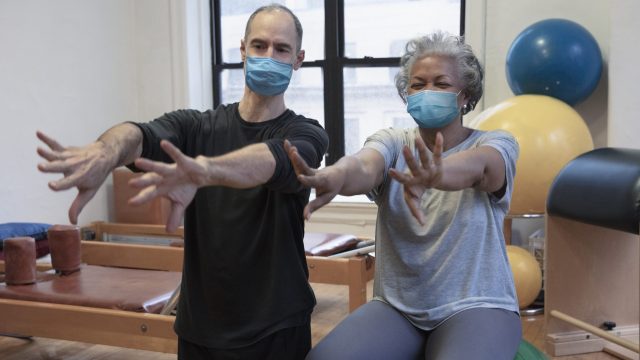 (Washington, DC –July 6, 2021) –
Trust for America's Health (TFAH) is pleased to announce that the New York State Department of Health is the first state health department to complete the ten action steps of TFAH's Age-Friendly Public Health Systems (AFPHS) Recognition Program. The AFPHS Recognition Program is designed to encourage and support state and local health departments to embrace their role in improving and supporting older adult health. Action steps include data collection, collaboration across sectors to improve older adult health and listening directly to older adults to learn what matters to them.
To achieve Age-Friendly Public Health Systems Recognition, the New York State Department of Health: enhanced their age-friendly dashboard to include more detailed data profiles about older adults in the state; developed a Long-Term Care Planning Project that engaged the opinions of older adults to improve aging and long-term care in New York; and enacted the Age-Friendly Planning Grant to provide training and technical assistance for countries to become certified age-friendly communities through AARP.
The New York State Department of Health has been committed to improving the health and well-being of older New Yorkers for many years with the adoption of its Healthy Aging in All Policies initiative, which has engaged all New York State agencies in a collaborative approach to embed health improvement and healthy aging policies as a focus of decision-making within all agencies. These policies are supported with strong leadership at the state and department levels.
"I am really pleased to see the rapid progress that has been made in New York State and know they will be key leaders in this work," said Terry Fulmer, PhD, RN, FAAN, President of The John A. Hartford Foundation. "TFAH has done an outstanding job creating the content and processes that have made this possible."
"We look forward to other states undertaking a similar commitment as New York to make healthy aging a core function and focus," said TFAH President and CEO Dr. J. Nadine Gracia. "New York has clearly prioritized data collection on older adult health, program and agency coordination, as well as the partnerships and collaborations, all are crucial to supporting older adults.
TFAH's Age-Friendly Public Health Systems initiative is made possible with generous support from The John A. Hartford Foundation.
# # #
Trust for America's Health is a nonprofit, nonpartisan organization that promotes optimal health for every person and community and makes the prevention of illness and injury a national priority. www.tfah.org
The John A. Hartford Foundation, based in New York City, is a private, nonpartisan, national philanthropy dedicated to improving the care of older adults. The leader in the field of aging and health, the Foundation has three areas of emphasis: creating age-friendly health systems, supporting family caregivers, and improving serious illness and end-of-life care. https://www.johnahartford.org/